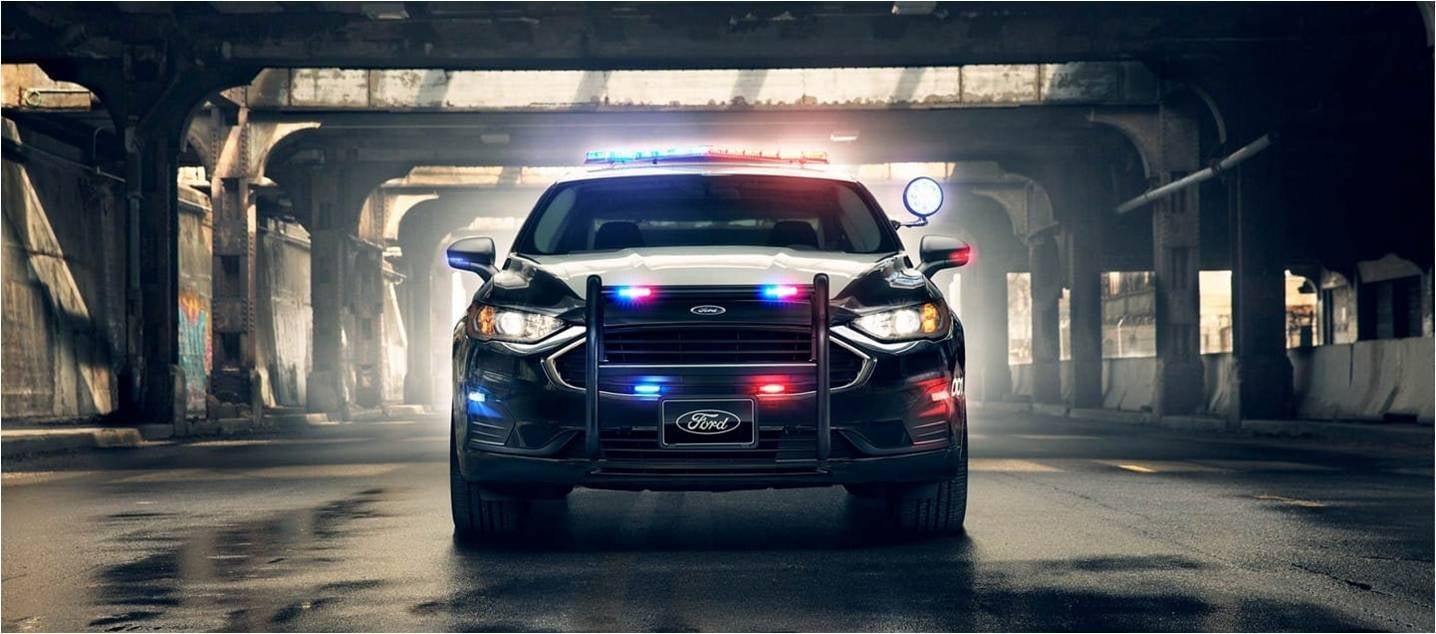 Ford police vehicles are designed to protect the communities they serve. Our lineup of police vehicles for sale offers utmost safety, durability, and performance.

Safety
75-MPH Rear-Impact Crash Tested* - Ford Police Interceptors are the only vehicles in the world engineered to meet this test.* In addition, SPACE (Side Protection And Cabin Enhancement) Architecture,®  with structural reinforcement, works to protect officers on the job.
Durability
Heavy-Duty Wheels and Tires - Eighteen-inch, high-strength steel wheels are built to stand up to the challenges of typical pursuit driving and 24-hour police patrol.
Performance
Police-Calibrated Powertrain - All engine and transmission tuning parameters have been programmed specifically for pursuit driving. The transmission gearing will track with the driver's maneuvers to optimize response and performance. No additional input is required from the driver - the system automatically detects when the vehicle is in pursuit mode and acts accordingly.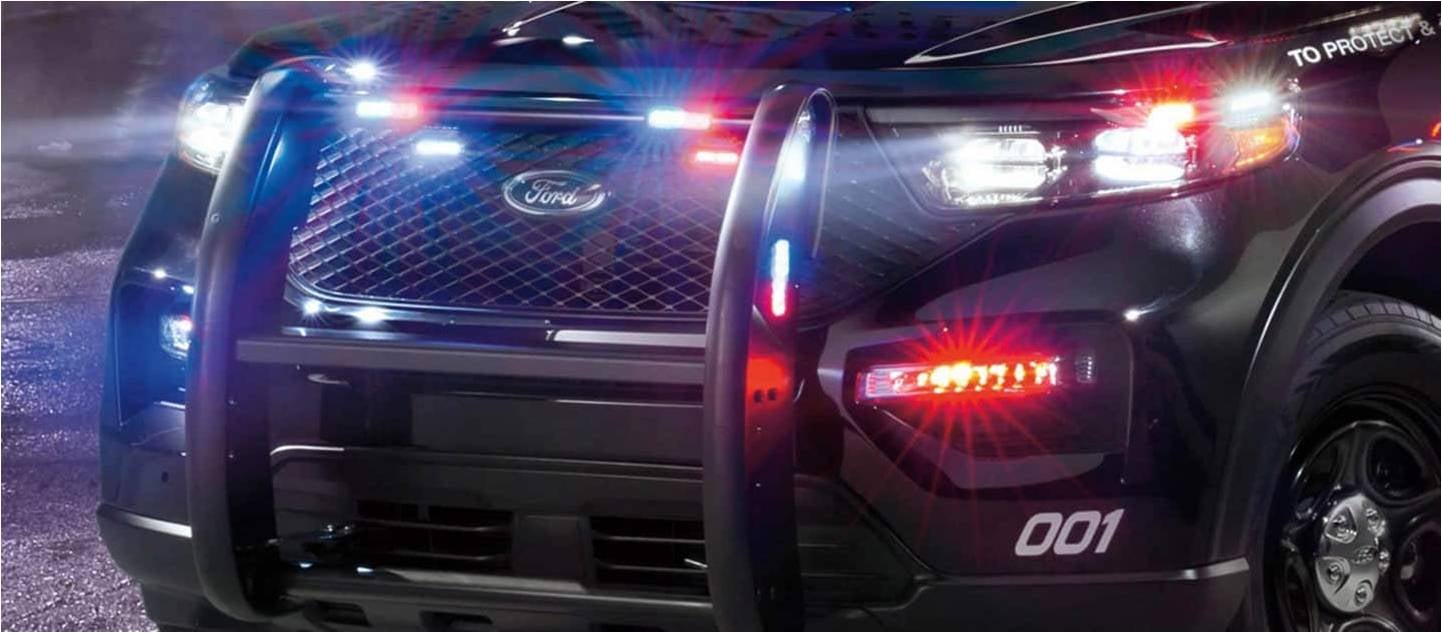 Please contact the Ford Commercial Sales Department at your Spokane Ford dealer for more information at (509) 402-1214.
Hours
Monday

8:00AM - 6:00PM - Sales Only - Labor Day

Tuesday

8:00AM - 8:00PM

Wednesday

8:00AM - 8:00PM

Thursday

8:00AM - 8:00PM

Friday

8:00AM - 8:00PM

Saturday

8:00AM - 7:00PM

Sunday

10:00AM - 6:00PM
Make an Inquiry